Tuna Stories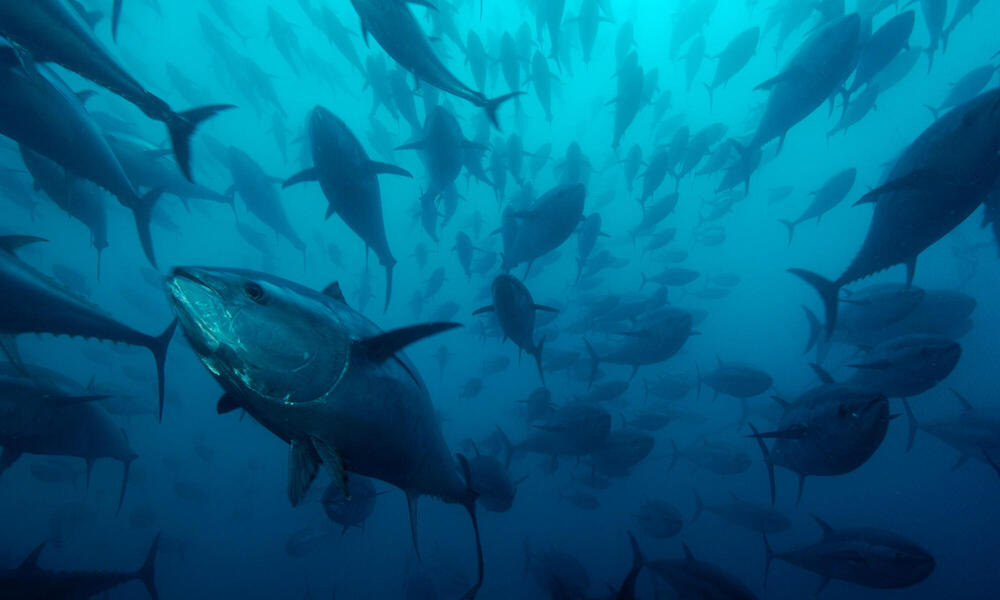 For tuna fishing, data is more important now than ever. Most tuna stocks are fully exploited, meaning at best there is little to no room for expansion and at worst, they are in danger of collapsing. That's why unmonitored tuna fishing is unacceptable. Commercial tuna fishing is increasingly transparent—but more needs to be done
May 02, 2019

Ocean conservation requires a solid understanding of what we're taking out of our seas. How much fish do fishers catch? Where do they catch them? And what else are they catching along with the fish?

WWF Magazine: Summer 2018

Have any idea where your most recent can came from? Here's one common route—and how WWF is working to make it sustainable.

October 14, 2015

WWF is urging the US government to establish regulations, including the proposal of a national traceability program to track seafood from the point where it is caught to its entry into the US, under which all species of fish are eventually covered.

November 04, 2013

The Global Environment Facility endorsed a project to improve the management of tuna fisheries in ocean waters for which no one specific nation has ownership or governance.

May 01, 2013

WWF is tracking the movements of yellowfin tuna in the waters off the Philippines in the Coral Triangle. By gathering more information on the movements of these tuna, we can improve management of the tuna fishery.