Overview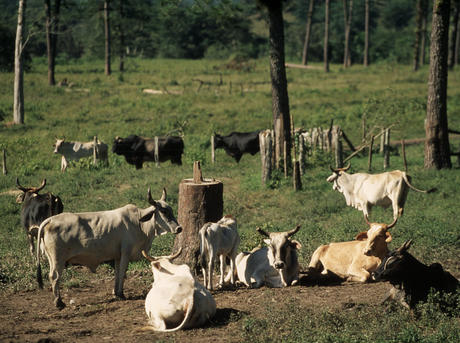 Forests cover 31% of the land area on our planet. They produce vital oxygen and provide homes for people and wildlife. Many of the world's most threatened and endangered animals live in forests, and 1.6 billion people rely on benefits forests offer, including food, fresh water, clothing, traditional medicine and shelter.
But forests around the world are under threat from deforestation, jeopardizing these benefits. Deforestation comes in many forms, including fires, clear-cutting for agriculture, ranching and development, unsustainable logging for timber, and degradation due to climate change. This impacts people's livelihoods and threatens a wide range of plant and animal species. We're losing 18.7 million acres of forests annually, equivalent to 27 soccer fields every minute.
Forests play a critical role in mitigating climate change because they act as a carbon sink—soaking up carbon dioxide that would otherwise be free in the atmosphere and contribute to ongoing changes in climate patterns. Deforestation undermines this important carbon sink function. It is estimated that 15% of all greenhouse gas emissions are the result of deforestation.
Deforestation is a particular concern in tropical rainforests because these forests are home to much of the world's biodiversity. For example, in the Amazon around 17% of the forest has been lost in the last 50 years, mostly due to forest conversion for cattle ranching. Deforestation in this region is particularly rampant near more populated areas, roads and rivers, but even remote areas have been encroached upon when valuable mahogany, gold and oil are discovered.
WWF has been working to protect forests for more than 50 years. With a focus on protected areas management and sustainable forestry, WWF works with governments, companies, communities and other stakeholders to promote certification for responsible forest management practices, combat illegal logging, reform trade policies and protect forested areas.
Almost 70% of the deforestation in Colombia happens in its Amazonian forests.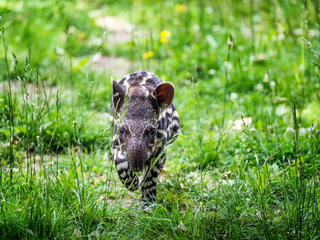 Causes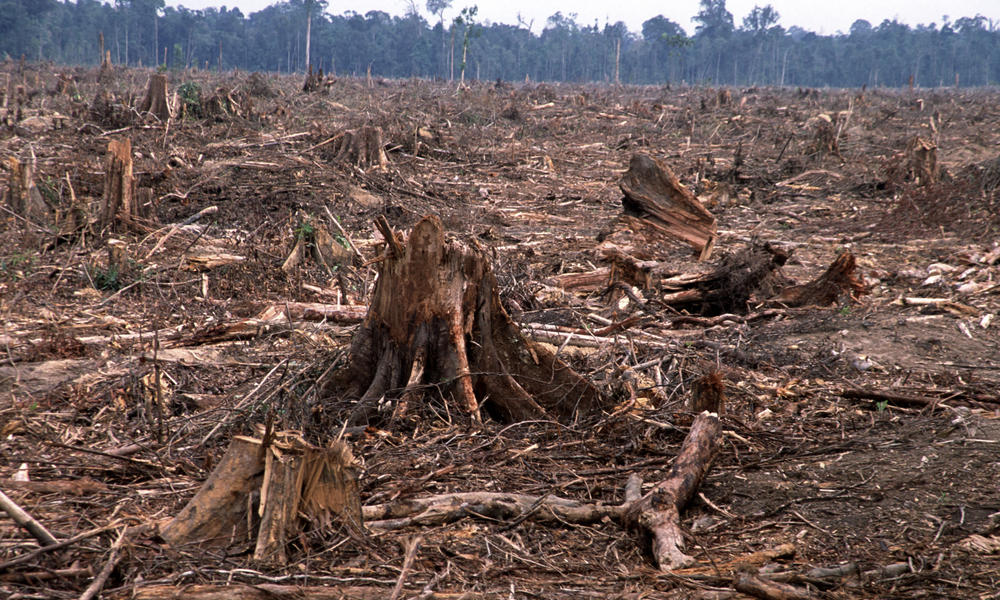 Deforestation can happen quickly, such as when a fire sweeps through the landscape or the forest is clear-cut to make way for an oil palm plantation. It can also happen gradually as a result of ongoing forest degradation as temperatures rise due to climate change caused by human activity. While deforestation appears to be on the decline in some countries, it remains disturbingly high in others— including Brazil and Indonesia—and a grave threat to our world's most valuable forests still remains.
Conversion to Agriculture
As the human population continues to grow, there is an obvious need for more food. In addition, agricultural products, such as soy and palm oil, are used in an ever-increasing list of products, from animal feed to lipstick and biofuels. Rising demand has created incentives to convert forests to farmland and pasture land. Once a forest is lost to agriculture, it is usually gone forever—along with many of the plants and animals that once lived there.
Illegal Logging
National laws regulate the production and trade of timber products at all stages, from harvesting to processing to sales. These laws can be violated in any number of ways, such as taking wood from protected areas, harvesting more than is permitted and harvesting protected species. Illegal logging occurs around the world, and in some places, illegal logging is more common than the legal variety. This destruction threatens some of the world's most famous and valuable forests, including rainforests in the Amazon, Congo Basin, Indonesia and the forests of the Russian Far East. Illegal logging also depresses the price of timber worldwide, disadvantaging law-abiding companies, and depriving governments of revenues normally generated by duties and taxes. Poor communities near forests are often vulnerable when outsiders try to gain control over the timber nearby, which can lead to repression and human rights violations.
Fires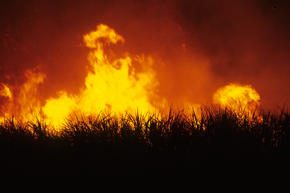 Fires are a natural and beneficial element of many forest landscapes, but they are problematic when they occur in the wrong place, at the wrong frequency or at the wrong severity. Each year, millions of acres of forest around the world are destroyed or degraded by fire. The same amount is lost to logging and agriculture combined. Fire is often used as a way to clear land for other uses such as planting crops. These fires not only alter the structure and composition of forests, but they can open up forests to invasive species, threaten biological diversity, alter water cycles and soil fertility, and destroy the livelihoods of the people who live in and around the forests.
Fuelwood Harvesting
Wood is still a popular fuel choice for cooking and heating around the world, and about half of the illegal removal of timber from forests is thought to be for use as fuelwood.
Impacts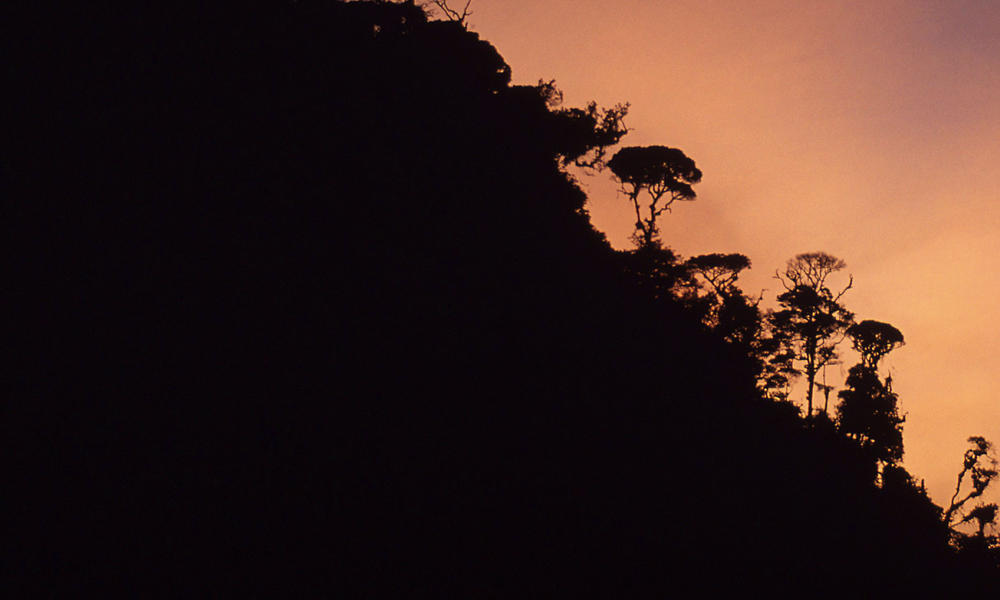 Forests are more than just a collection of trees—they are integrated ecosystems and home to some of the most diverse life on Earth. They are also major players in the carbon and water cycles that make life possible. When forests are lost or degraded, their destruction sets off a series of changes that affect life both locally and around the world.
Reduced Biodiversity
About 80% of the world's documented species can be found in tropical rainforests—some of the forests most vulnerable to deforestation. When species lose their forest homes, they are often unable to subsist in the small fragments of forested land left behind. They become more accessible to hunters and poachers, their numbers begin to dwindle and some eventually go extinct. Even localized deforestation can result in extinctions as many unique species exist in small isolated geographic locations in the world.
Increased Greenhouse Gas Emissions
Forests help to mitigate carbon dioxide and other greenhouse gas emissions, but they become carbon sources when they are cut, burned or otherwise removed. Tropical forests hold more than 210 gigatons of carbon, and deforestation represents around 15% of greenhouse gas emissions. These greenhouse gas emissions contribute to rising temperatures, changes in patterns of weather and water and an increased frequency of extreme weather events. For example, in Sumatra, rainforests on deep peatlands are being cleared, drained and converted to pulp plantations, contributing to Indonesia's high greenhouse gas emissions. Changes in climate can affect forest-dwelling creatures by altering their habitats and decreasing availability of food and water. Some will be able to adapt by moving to higher elevations or latitudes, but species losses may occur.
Disruption of Water Cycles
Trees play a key role in the local water cycle by helping to keep a balance between the water on land and water in the atmosphere. But when deforestation or degradation occurs, that balance can be thrown off, resulting in changes in precipitation and river flow.
Increased Soil Erosion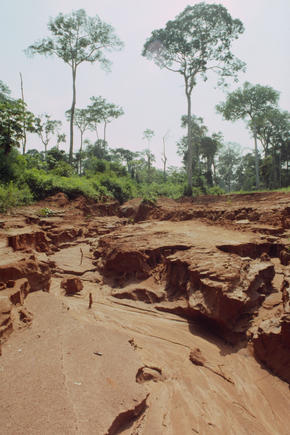 Without trees to anchor fertile soil, erosion can occur and sweep the land into rivers. The agricultural plants that often replace the trees cannot hold onto the soil. Many of these plants—such as coffee, cotton, palm oil, soybean and wheat—can actually exacerbate soil erosion. Scientists have estimated that a third of the world's arable land has been lost through soil erosion and other types of degradation since 1960. And as fertile soil washes away, agricultural producers move on, clearing more forest and continuing the cycle of soil loss.
Disrupted Livelihoods
Millions of people around the world depend on forests for hunting, gathering and medicine, forest products such as rubber and rattan, and small-scale agriculture. But deforestation disrupts the lives of these people, sometimes with devastating consequences. In the Greater Mekong in Southeast Asia, where land tenure systems are weak, deforestation has contributed to social conflict and migration. In Brazil, poor people have been lured from their villages to remote soy plantations where they may be abused and forced, at gunpoint, to work under inhumane conditions.
What WWF Is Doing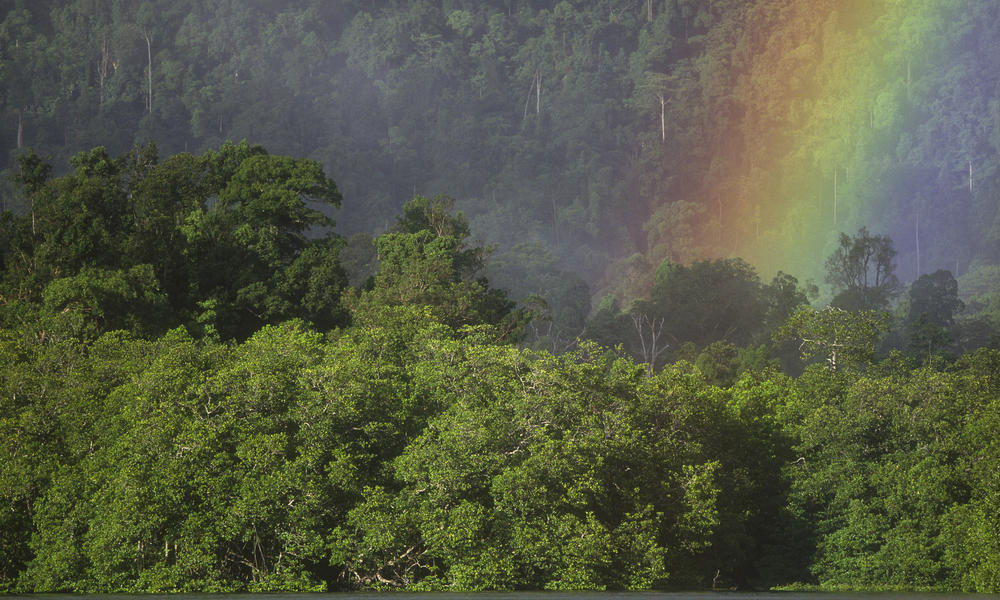 WWF's focus on sustainable forestry around the world is concentrated in four key areas: forest certification, combating illegal logging, reforming trade and protecting forested areas. WWF works with local communities and other partners in forest management efforts so that forests can be secured and local economies can still benefit from their resources.
Working with Companies
To combat illegal logging and promote responsible forestry, WWF created the Global Forest & Trade Network (GFTN). GFTN links hundreds of companies, forest-dependent communities, non-governmental organizations and entrepreneurs in more than 30 countries around the world with the goal of creating a market for environmentally responsible forest products. GFTN works at national and regional levels to expand the area of forests under responsible and credibly certified forest management. It also works to encourage demand for "good wood" – wood and paper products from those well-managed forests. GFTN helps participants benefit from sustainable forest management and reduce demand for products from illegal and controversial sources. As a result of this program, habitat has been preserved for endangered species such as the Borneo pygmy elephant, orangutan and great apes.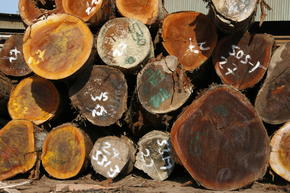 Working to Reduce Deforestation
Eliminating all deforestation is not possible. Parts of the landscape will need to be reshaped and altered as populations grow and change—but this can be balanced through sustainable forest management, reforestation efforts and maintaining the integrity of protected areas. Given the amount of deforestation around the world, zero net deforestation may seem unattainable. However, it is not only possible, but necessary if we intend to preserve our most precious wildlife, respect and empower local communities, maintain critical ecosystem services and reduce greenhouse gas emissions. Some nations are already finding success. Paraguay, for example, reduced the rate of deforestation in their country by 85% in the years just following enactment of its 2004 Zero Deforestation Law. WWF advocates for governments, international bodies and other stakeholders to make zero net deforestation a reality by 2020.
Offsetting Carbon Emissions from Forests
If carbon emissions from deforestation were taken into account, Brazil and Indonesia would rank in the top 10 of the world's worst polluters. WWF focuses on reducing emissions from deforestation and forest degradation in developing countries and the conservation, sustainable management of forests, and enhancement of forest carbon stocks (called REDD+). These efforts will also address many of the drivers of deforestation and provide incentives for nations to protect their forests while safeguarding the rights of local communities and indigenous peoples.
Creating Protected Areas
Securing forest ecosystems as parks and other protected areas can help to preserve their valuable plants and animals for future generations. Protected areas have proved key to the preservation of some species, such as the mountain gorillas that live in the forests of the Virunga Mountains in East Africa. In addition to protecting biodiversity, the Amazon Region Protected Areas program has demonstrated that a system of well-managed and sustainably-financed protected areas contributes to reduced CO2 emissions from deforestation. WWF has worked to create and continue support for protected areas in more than 100 countries around the world.
Promoting Sustainable Bioenergy
Humans have used forests for fuel for thousands of years, and 2.6 billion people today still use biomass—mainly wood and charcoal—for cooking. WWF works to promote bioenergy from scrap wood, oil and fats, sugar and starch crops, residues and wastes, and even algae to reduce reliance on forests and decrease greenhouse gas emissions. WWF's vision is that by 2050, 100% of the world's energy will come from sustainable, renewable sources, including bioenergy.
Illegal logging includes the harvesting, transporting, processing, buying or selling of timber in violation of national laws. WWF uses several approaches to tackle illegal logging. One is ensuring that powerful policies and trade agreements are in place in the US and other countries. WWF also provides guidance on best practices related to legality and responsible sourcing to hundreds of companies around the world, including in the US, and supports an alliance that monitors the status of the remaining natural forests in Sumatra's province of Riau. We, too, we encourage US consumers to buy wood products that are certified by the Forest Stewardship Council.
Eyes On the Forest
We also support Eyes on the Forest, an alliance that monitors the status of the remaining natural forests in Sumatra's province of Riau and shares information worldwide to empower those working to protect critical habitat.
WWF looks to big data and forensics to tackle the illegal wood trade and prevent the degradation of forests.

A recently signed peace agreement between the Government of Colombia and the leftwing guerrillas of the Revolutionary Armed Forces of Colombia (FARC) opens the door to restoring the health of the country's natural resources, as well as preventing further damage or loss to them.
View More Projects