Activism and Outreach 2020
2020
This was a challenging year for many. From facing an unprecedented global pandemic that brought the connection between human health and the destruction of nature to the forefront to responding to yet another historic wildfire season to getting out the vote for the 2020 US elections, our Activists remained resolute and driven to protect our planet.
Thanks to the work of Activists and supporters like you—who collectively took 750K actions this year—we continue to have hope.
Polar bear denning habitat put at risk.
Polar bear denning habitat put at risk.
The Coastal Plain of the Arctic National Wildlife Refuge is the most important nursery ground for the Southern Beaufort Sea polar bears, a population that is listed as threatened under the Endangered Species Act and is federally protected under the Marine Mammal Protection Act. Yet the Trump Administration continues to move forward with oil and gas drilling in this area—greatly jeopardizing the Beaufort Sea polar bears.
Introduced by Representative Jared Huffman (CA-2), the Polar Bear Cub Survival Act (HR 7876) would create a 1-mile buffer around identified polar bear denning habitat on the Coastal Plain of the Arctic National Wildlife Refuge, blocking oil and gas activities from occurring. Over 115,000 WWF Activists have sent letters to their representatives asking for them to cosponsor Rep. Huffman's bill.
115,270 messages sent to House members.
More than 12 million tons of plastic end up in our seas every year.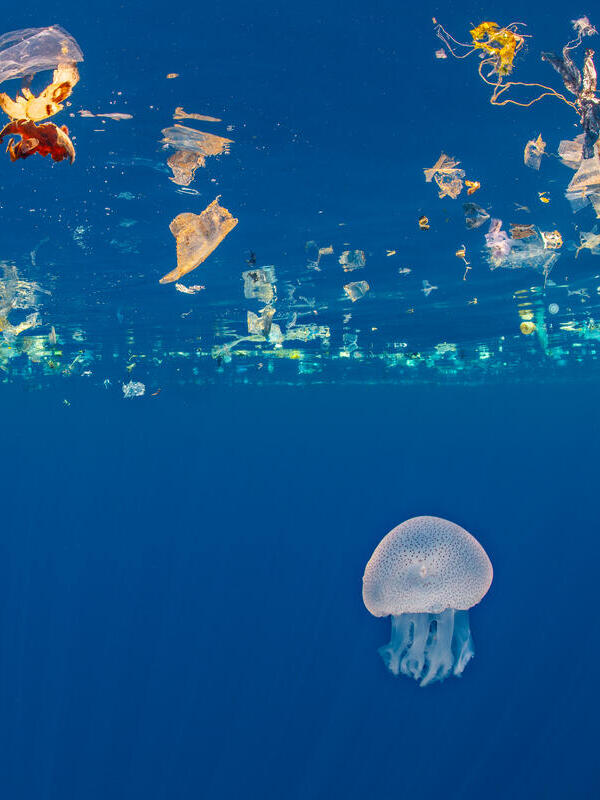 © naturepl.com / Alex Mustard / WWF
Globally, two-thirds of marine mammals, half of seabirds, and all species of sea turtles have been impacted by trash in our oceans, including discarded fishing gear. Abandoned, lost or discarded fishing gear, known as ghost fishing gear, is the deadliest form of marine plastic.
To date, over 750,000 WWF-US Activists have joined two million voices around the world asking government leaders to establish a global legally-binding agreement to stop plastics from leaking into our oceans.
750,765 messages sent to government leaders.
Bristol Bay, AK is one of the planet's most intact and productive landscapes.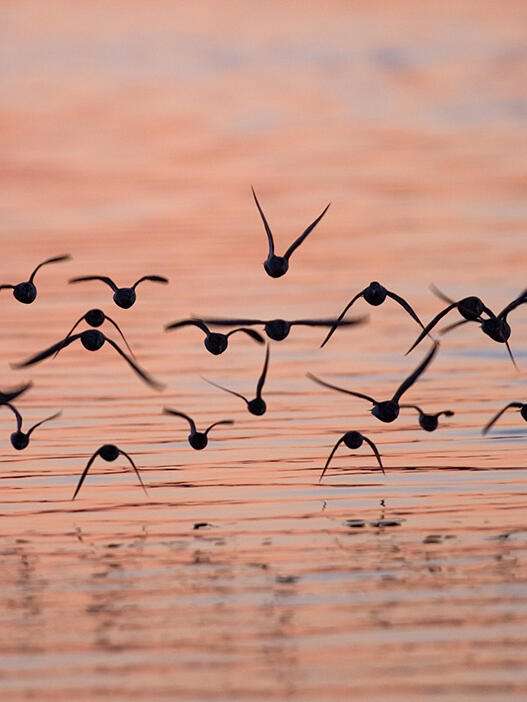 © Scott Dickerson / WWF-US
In the latest chapter of the decades-long saga to protect Alaska's Bristol Bay, the US Army Corps of Engineers has denied in late November a crucial permit to build the controversial Pebble Mine.
For nearly two decades, the committed people of Bristol Bay have led the fight to stop the mine. More than 635,000 WWF supporters signed on to help stop Pebble Mine. While the decision poses a significant barrier to the development of the massive open pit gold and copper mine; the issue is far from settled.
650,000 supporters.
Pangolins are the most trafficked mammals in the world.
Pangolins are the most trafficked mammals in the world.
In 2019, an estimated 195,000 pangolins were illegally trafficked for their scales alone. To sound the alarm on the plight of the pangolins, WWF and our partner Arnold Worldwide introduced Lin the Pangolin. Lin is on a mission to elevate the awareness of their species and to help to protect pangolins from extinction.
60,267 pledges taken.
Zoonotic diseases are a stark reminder of how people and nature are interconnected.
Zoonotic diseases are a stark reminder of how people and nature are interconnected.
COVID-19 upended the world. We launched the For Nature For Us campaign to bring to light the direct tie between nature and disease and the increasing threat that destroying nature can have on our own health and our planet's health. WWF Activists sent nearly 33,000 messages to Congress and the State Department asking them to take the necessary steps to change how we sell, transport and consume wild animals, how we produce food, and how we use land.
32,922 messages sent to Congress.
Panda Ambassadors, a growing network of conservation leaders across the country, continue their impact.
A community of 400 Panda Ambassadors engages in hundreds of volunteer hours every year, on average 25-35 hours per Ambassador, and they did not slow down in 2020. The pandemic limited the kinds of projects Panda Ambassadors could lead, but they adapted masterfully.
Panda Ambassadors are active advocates for conservation through a variety of projects. Some connect with their elected officials and communities through letters to the editor, blog posts and petitions. Others start environmental film clubs, garden with native plants, lead sustainability efforts at their workplace, initiate conservation challenges in their communities, and create inspiring art. In 2020, several Panda Ambassadors held virtual presentations and fundraising events on topics ranging from ocean conservation to the illegal wildlife trade.
Fighting Climate Injustice Together: The Condor & The Eagle Screening and Panel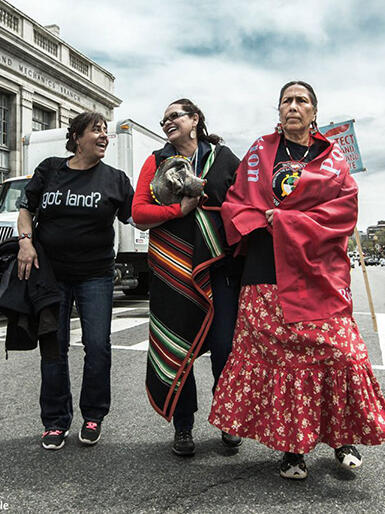 © Condor and the Eagle
To showcase the efforts of Indigenous peoples across the Americas against environmentally destructive activity, we screened the documentary The Condor and the Eagle. Afterwards, two of the movie protagonists, along with WWF's own Monica Terkildsen (Community Tribal Liaison, NGP), and Maka Monture Päki (2019 WWF-US Conservation Leadership Award winner) hosted a panel discussion to their work as Indigenous organizers and the movement for environmental justice.
Indigenous Peoples and Environmental Justice: A Discussion with Maka Monture Päki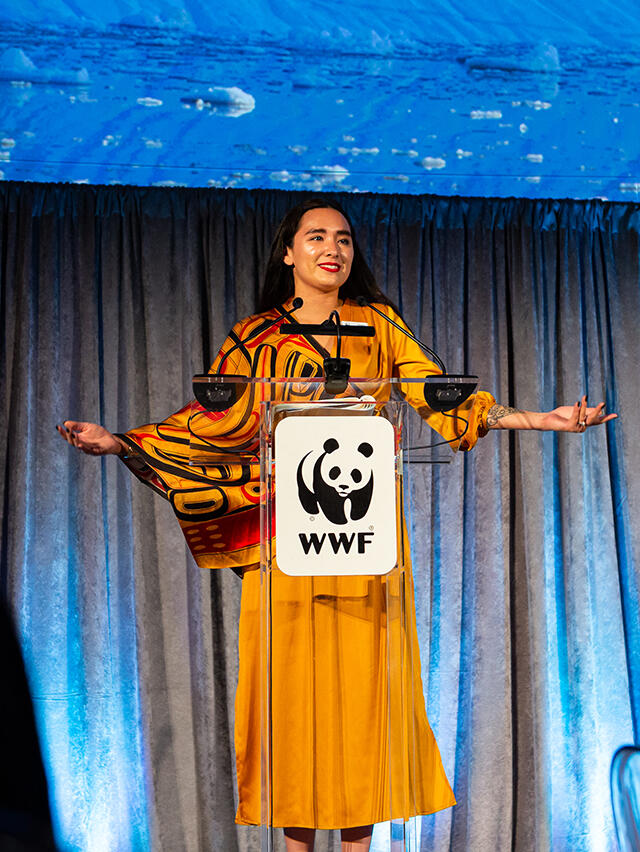 © WWF-Graphic
Indigenous author, speaker, scholar, performer, and storyteller Maka Monture Päki led a session to provide a better understanding of Indigenous rights and environmental threats being posed to Indigenous communities. Maka is a distinguished environmental organizer and winner of the 2019 WWF-US Conservation Leadership Award and has helped WWF-US staff and supporters deepen our understanding of environmental justice and how to best incorporate it in our conservation work.