Preparing communities for the rising risk of flooding in the face of climate change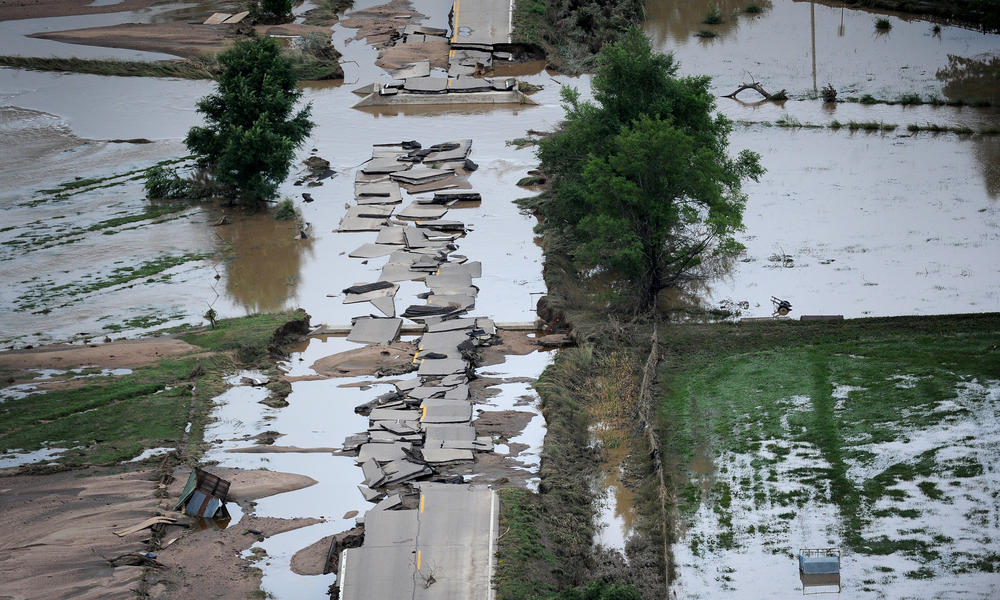 Flooding is currently the most common natural disaster worldwide, and rising global temperatures will only make it more frequent and severe.
Last year inland flooding emerged as the most expensive weather event in the US, contributing significantly to the $46 billion in damage caused by climate-related disasters in the lower 48 states. And as cities grow larger and rainstorms become more intense, many communities will experience greater flood risk.
"We can't afford to continue to invest in short term solutions that don't take into account how weather patterns, sea levels, and land use are changing the nature and severity of flooding," said Anita van Breda, WWF's senior director of environment and disaster.
That's why WWF developed an integrated framework for managing floods, giving managers more flexible and effective solutions to prevent or respond to such natural disasters. The Flood Green Guide, developed in partnership with USAID, provides a step-by-step approach for flood managers to understand the factors contributing to flood risk in their region, and to pull together the appropriate policies, nature-based solutions, and engineering to maximize the benefits good flood management can provide and minimize the risk.
The traditional approaches communities have used to manage flooding in the past—such as sea walls and levees—often won't work in isolation for the types of floods we're likely to experience in the future. WWF's guide promotes nature-based methods for preventing and addressing floods, such as reforesting areas upstream from communities, building green roofs in downstream urban areas, and restoring and managing wetland areas. These projects will improve the function of and reduce overall costs associated with traditional engineering.
"New roads, tunnels and bridges should not only be able to withstand more severe flooding, but ideally contribute to the community's resilience and safety," said van Breda. "Our framework encourages engineers, flood managers, planners, community members, and policymakers to collaborate around the table from the start."
And communities can reap significant benefits from these new tactics. Green spaces in urban areas and improved wetlands upstream and downstream of communities can give peoples cleaner water, cooler temperatures, and space for recreation—all while protecting livelihoods such as agriculture and fishing.
As our climate changes and climate-related disasters become more frequent and severe, our approaches to emergency management must also evolve.
Learn more about how WWF is helping communities worldwide prepare for change and reduce their risk to floods and other hazards.