WWF Lobby Day and the conversations that matter the most
Every year, WWF activists head to Capitol Hill to meet with their representatives about pertinent conservation issues as part of Lobby Day.

The future of nature is at stake. As constituents and citizens, it's up to us to share our concerns and hopes for conservation and to hold our elected leaders accountable.
We spoke with three participants from around the country to learn why they're attending Lobby Day and what issues are most important to them.
Yoselin Herrera Las Vegas, Nevada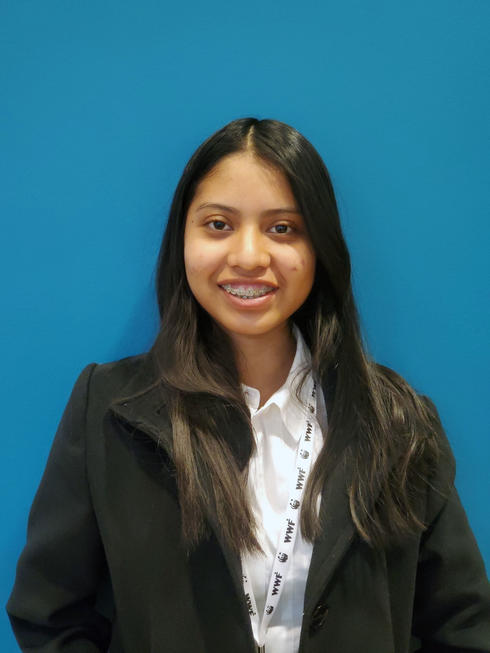 Yoselin Herrera understands that you're never too young to use your voice and catalyze change. At 17, she heads up the Hispanic Student Union at her high school in Las Vegas, Nevada, and works closely with Mi Familia Vota, a national civic engagement organization that unites Latino, immigrant, and allied communities to promote social and economic justice through citizen workshops, voter registration, and voter participation. She's attending Lobby Day to talk about climate change and air quality in her hometown.
"It's so important for me to be here to represent my peers and to let them know that it's not just adults who can handle these issues, but they can also do their part by speaking out to Congress," Herrera said. "It's not just when you're older. You can do it now."
As new infrastructure gets built in Las Vegas, Herrera is concerned that we're not always taking care of the environment when we modernize. We have to think about how these new amenities and the process of building them affect us in the future. The good news is that Herrera is seeing more politicians on the national stage discussing environmental issues.
"Climate change is happening, and it is something that presidential candidates will talk about and will be more involved in," she said. "Now they're really voicing their opinions and talking about it. I feel that's so important because when we talk about it there's a conversation, and when there's a conversation, there could be a possible change."
Amanda Lovan Des Moines, Iowa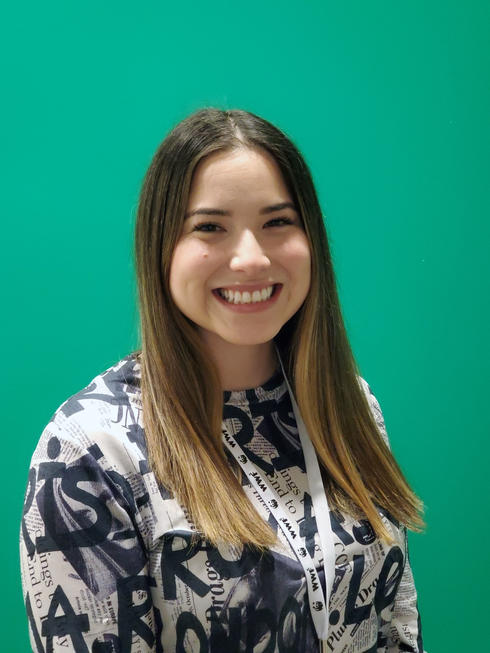 Amanda Lovan is no stranger to political activism. Back home in Iowa, she chairs a local political action committee that helps increase civic participation of Asian and Latino communities. That includes registering people to vote.
Lovan is bringing that energy and experience to Lobby Day as a Panda Ambassador—but she's also driven by her roots. Her father is from an Indigenous community in Southeast Asia that's experienced a great deal of flooding and environmental degradation is making recovery harder.
"These areas may never recover because we have depleted the resources that the ecosystem needs to recover naturally," Lovan said. "It's not able to do that anymore."
She's hoping that her representatives are on the same page about the urgency and importance of taking care of the environment and the small communities impacted by the declining health of the planet.
"People don't think about the little things and the little countries or the small, rural communities in Africa, or Southeast Asia and South America," she said. "So it's just really bringing that awareness, which I'm really hoping that they already have in mind."
Tiffany Jones Dallas, Texas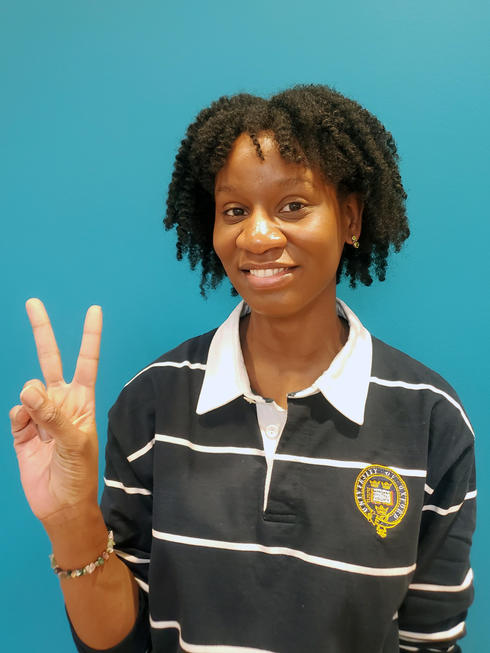 Wildlife trafficking motivated Tiffany Jones to head to Capitol Hill to meet with members of Congress with fellow WWF activists. As a Panda Ambassador, she participated in WWF's Coalition Cyber Spotter program that helps detect and report illegal wildlife products online. That experience and her concern about the poaching wild animals for their parts gave her the opportunity to speak up for wildlife.

"I love giving a voice to animals that don't have one necessarily," Jones said. "I think that education is a powerful tool and I've learned a lot that I didn't know about."
Since meeting with representatives in person is one of the best ways for people to advocate their concerns, Jones is hopeful that she'll find open minds on Capitol Hill and that same willingness to learn.
"What I really like is the fact that it doesn't matter if you're a Democrat or a Republican," Jones said. "You never know who is going to support your issue or who is already doing something to support it."
Learn more about Lobby Day and how to become a WWF Panda Ambassador.