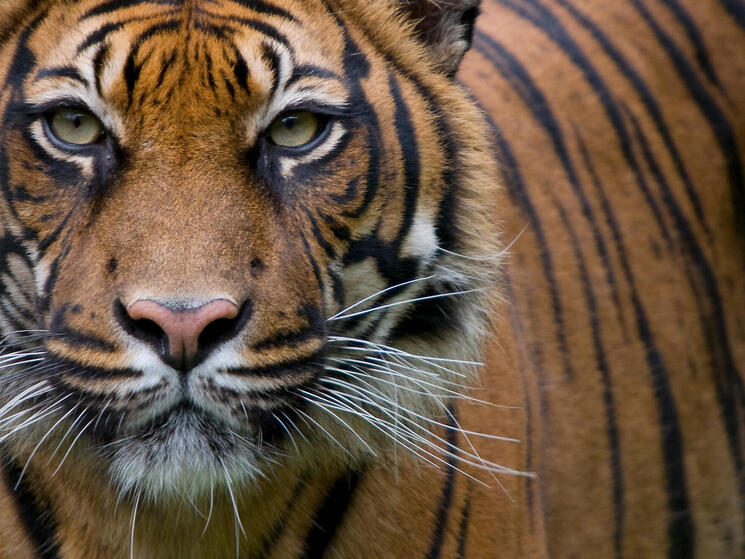 Date

: 03 March 2021

Author

: Sheila Bonini, Senior Vice President, Private Sector Engagement
Today, we celebrate World Wildlife Day as a way to raise awareness of the world's wild animals and plants.

You may notice that the WWF logo looks different today. Along with some of the world's best-known corporations, NGOs and sports teams, we are removing nature from our branding to highlight the dramatic loss of biodiversity globally and the social and economic risks it poses. Our move supports our year-long campaign, "Love It or Lose It," which calls on everyone to show their love for nature.

Global populations of mammals, birds, amphibians, reptiles and fish have suffered an average two-thirds decline in less than half a century, according to WWF's Living Planet Report 2020. If the world carries on with "business as usual," rates of biodiversity loss seen since 1970 will continue between now and 2050.

WWF's newest report, World's Forgotten Fishes, finds that nearly one third of freshwater fishes are threatened with extinction – a catastrophic number for the at least 200 million people who rely on freshwater fish as their major source of protein, many in land-locked and low-income countries.

From an economic perspective, nature's free fall presents significant material risk for business and finance. By using up natural capital faster than natural systems can replenish it, and not accounting for its value or destruction, we're putting $44 trillion in economic value generation at risk - more than half of global GDP.

We all depend on nature for our survival, and business is clearly no exception. Global economies are embedded in nature. When we extract natural resources and produce waste, we are damaging the economy and undermining nature's ability to support it. As demonstrated in The Dasgupta Review on the Economics of Biodiversity, we need to move away from incentivizing short-term, unsustainable growth and instead create sustainable economies.

By improving the way we manage protected areas and working lands and increasing large-scale investments in nature-based solutions, we can address biodiversity loss and climate change, while also conserving the natural assets so critical to building sustainable economies. This concept has gained momentum, as the Biden Administration has signaled support for the recommendation to conserve 30 percent of U.S. lands and waters by 2030.

One way to ensure the future of nature is to orient your company's climate policies to the AAA Framework for Climate Policy Leadership. It emphasizes that business leadership on climate change must include policy leadership if we are to deliver emission reductions at the speed and scale needed to limit the worst impacts of climate change. And it calls on business to adopt science-based climate advocacy agendas in line with limiting average global temperature increase to 1.5°C above pre-industrial levels. Five critical steps for business to take are outlined in AAA's Open Letter to America's CEOs.

In May, the private sector has a significant occasion to influence the global protection of our natural resources, as nations gather at the 15th Conference of the Parties (COP15) to the Convention on Biological Diversity (CBD). Our leaders have a promising moment to adopt a Paris-style global agreement for nature that could help secure a nature-positive world by 2030. Business and finance have a responsibility and opportunity to help ensure governments adopt an agreement that supports nature and sustainability, unlock new business opportunities and ultimately promote life on Earth. Read more about how business can get involved here.

As the world stands on the threshold of recovery from COVID-19, a pandemic born of our destructive encroachment upon nature, we face a choice: return to business as usual or imagine and create a better future. This World Wildlife Day, as our iconic panda is lost from our branding, think about all we could lose without biodiversity -- and the role your company can play in preventing such devastating loss and by joining other leading companies to support and carry out nature-positive solutions.

Let's fight for a healthy and productive future. Only together can we secure it.