This week, WWF's Global Lead Food Scientist, Brent Loken is joining us to answer your questions about food, agriculture, and nutrition.
Submit your questions to the form on this page.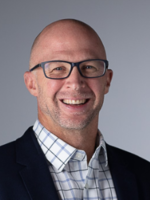 Brent Loken is the new Global Food Lead Scientist for WWF. In his role, Brent will provide thought leadership through forward-looking research, science direction for goal setting, scientific analysis in support of strategy development, and the management of internal and external science talent to support the Global Food Practice team in advancing an ambitious agenda.
His research includes a variety of publications ranging from subjects on food and health to orangutan terrestriality and tropical forest governance. Previously, Brent worked for EAT, the science-based global platform for food system transformation. He was a lead author on the EAT-Lancet report on Food, Planet, Health.
His current research includes a soon to be launched report on food consumption patterns in G20 countries and the potential for reducing greenhouse gas emissions, a series of papers that develop national level roadmaps on GHG mitigation potential from changes in food and agriculture, and an analysis on how sustainable logging in a tropical forest impacts biodiversity. Brent believes, however, that research must be translated into action. His knowledge to action work includes collaborating with businesses, cities, and nations to set actionable science-based targets for the food system.
In addition, Brent co-founded and helped lead a progressive international school and co-founded a conservation NGO that focused on protecting rainforests and biodiversity by empowering indigenous peoples. Rarely patient, Brent believes to achieve the SDGs and Paris Agreement in the short time that is available it will be because of fast moving and innovative organizations and people that disrupt the status quo and actively show the world a more healthy and sustainable way of living in harmony with nature.
As part of the Global Science Team, Brent will bridge the technical and conservation practice worlds synthesizing information from a wide range of food, agriculture, nutrition, and environment disciplines for their creative application to the global nature agenda.
Thank you for submitting your question!
Please follow us on twitter at @WWFscience and @world_wildlife and follow along with Ask A Scientist on Tuesday, May 26.