Ask leading scientists how fish, algae and aquatic plants can help end malnutrition and build resilient food systems.
On October 19, tune into the Fuller Symposium where we'll dive into the science behind aquatic foods.
Submit your questions to the form on this page.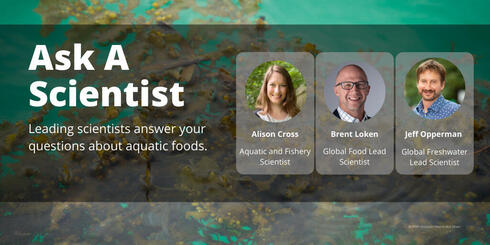 Thank you for submitting your question!