Earlier this month a WWF report showed that one-third of freshwater fish face extinction. Co-author of the report and lead freshwater scientist of WWF, Michele Thieme, is here to answer your questions about freshwater fish, free-flowing rivers and the diverse benefits that freshwater ecosystems provide people and nature.
Submit your questions to the form on this page.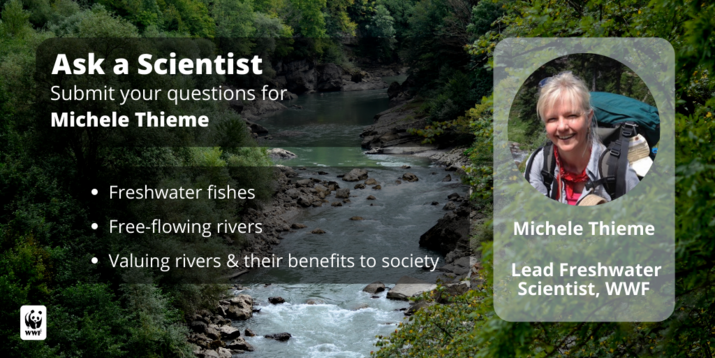 Thank you for submitting your question!