This week, a panel of WWF Scientists are here to answer your questions on Nature-based Solutions.
Submit your questions to the form on this page.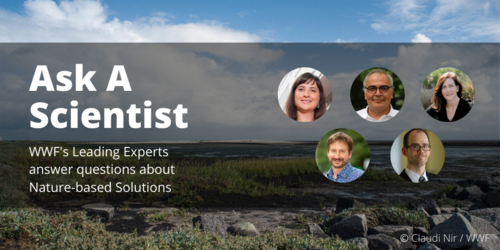 The 2020 Fuller Symposium is right around the corner and this year's topic is Nature-based Solutions. In the face of the ongoing climate crisis, there is an urgent need to identify and scale-up solutions that work with nature rather than against it. We invite you to submit your burning questions related to Nature-based Solutions. A team of experts—freshwater, forest, marine and climate scientists—are on standby to share their knowledge on this topic.
We can't wait to read your questions and we encourage you to join us for this year's Fuller Symposium on October 20, 2020 at 10am ET. Register for the free live stream event here.
Thank you for submitting your question!