Arctic Stories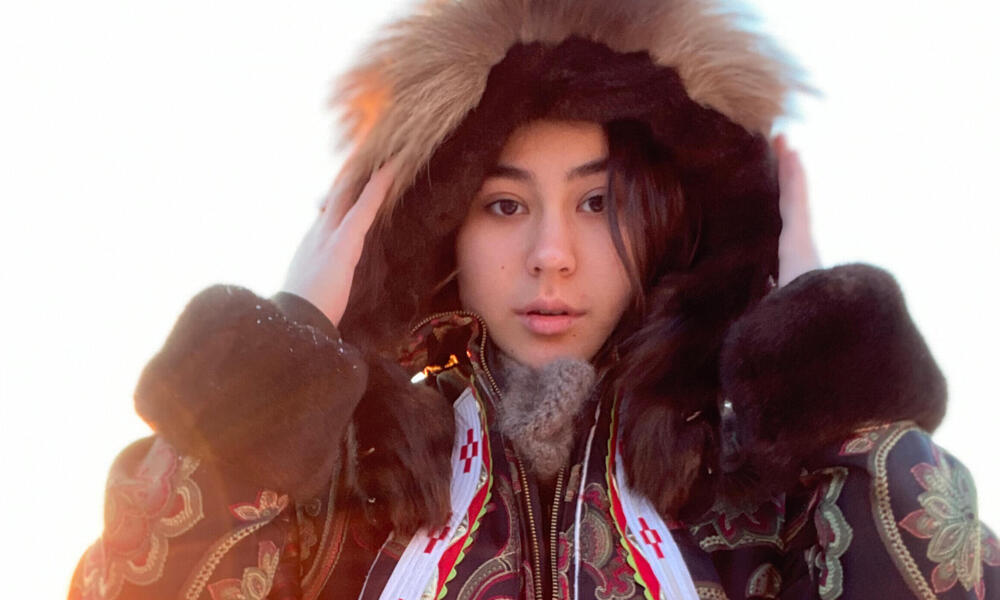 Alexandria Abuzanuq Ivanoff, who is from Unalakleet, Alaska, a small hunting and fishing community on the northwest coast, discusses how warming waters and increased shipping could impact Indigenous peoples and wildlife.


WWF Magazine: Summer 2021

For nearly 2 decades, the proposed Pebble Mine has threatened the irreplaceable ecosystem that is Alaska's Bristol Bay. WWF urges the Biden administration to permanently defend this national treasure.

April 14, 2021

How a handful of the Arctic's abundant wildlife would be impacted by offshore drilling and a potential oil spill in the Arctic.

March 04, 2021

Climate change is rapidly changing the Arctic, and its implications are global. More oil to burn would only fuel the climate crisis and put the Refuge and everything living within it at risk from toxic spills and mishaps. Now is the time for bold action that permanently protects the Coastal Plain of the Arctic National Wildlife Refuge.

WWF Magazine: Spring 2021

Since returning to port last October, researchers have been analyzing atmospheric conditions, rates of sea ice melt and new ice formation, Arctic biodiversity, and other data.

August 17, 2020

The Arctic National Wildlife Refuge is located in one of the largest remaining natural areas on the planet: Alaska. The species that call the refuge home have been protected from the risks of unsustainable development for decades, but now the US government is moving forward with plans to open the coastal plain of the Arctic Refuge to allow for oil and gas drilling.

The Arctic Refuge has been a place undisturbed by development. But in 2017 Congress approved opening the Coastal Plain of the Refuge to allow for oil and gas drilling. WWF has been vocal in its opposition for a host of reasons, and there is one significant bit of logic even Fish and Wildlife agrees with—the climate crisis makes the future of the region uncertain. Oil and gas development only compounds the problem.

WWF Magazine: Fall 2020

A new webinar series by WWF and Natural Habitat Adventures offers travel-lovers an inspiring way to explore the world —all from the comfort of home.

April 21, 2020

Recent rollbacks mean a dramatic decline in the security of America's Arctic for both people and nature. Places that are so crucial for Arctic biodiversity, such as the Bering Strait—and the people who live there—are increasingly at risk.


WWF Magazine: Summer 2020

WWF Ambassador Jeremy Jauncey engages his global platform to educate and inspire travel enthusiasts about WWF and sustainable travel.

A close look at the coastline reveals thawing permafrost oozing over the snow along the Chukchi Sea. The Arctic is warming twice as fast—and quite possibly faster—than any other place on the planet.

April 30, 2019

Though the US government is meeting some of its commitments in the Arctic, not enough is being done and, in many instances, the government is backsliding, according to a new analysis.

In some areas of the Arctic, female polar bears are more frequently choosing to build their maternity dens on land, rather than sea ice. The land provides the stability and security that sea ice no longer can—at least until human activity comes into the picture.

WWF Magazine: Winter 2018

Kruger leads WWF's efforts to help polar bears and other Arctic marine mammals coexist alongside people in an increasingly warmer and ice-free Arctic.

June 28, 2018

Throughout the Arctic, melting sea ice is causing Pacific walruses to "haul out" on land in massive groups. To minimize deadly disturbances and minimize human-polar bear conflict, WWF is establishing artificial feeding spots on polar bear routes along the coast of Russia's Chukchi Sea.

April 02, 2018

Bristol Bay, Alaska is one of the most productive marine ecosystems in the world and the source of the world's largest wild salmon fishery. Yet its future is in jeopardy from the proposal for Pebble Mine. Now the US Army Corps of Engineers is attempting to fast track the mine's permit application and we must take action now.

March 23, 2018

It's the second-worst winter for sea ice in the Arctic. As this rapid warming trend continues, entire ecosystems are unraveling and the consequences are impacting daily life in the Arctic as well as life in coastal communities thousands of miles away.

February 26, 2018

In 2007, nine polar bear conflicts were registered in all of Greenland. By 2017, there were 21 conflicts between August and December in the village of Ittoqqortoormiit alone. In almost all of the 21 cases, the local polar bear patrol was called to ensure that the bears were scared away from the community and kept under observation.

February 22, 2018

January 2018 brought record-low sea ice cover to the Arctic, according to new data released by the US government. That's bad news for the ocean, wildlife, and local communities that rely on both for survival.

WWF Magazine: Spring 2018

In May 2014, a young male walrus arrived at a remote island near where photographer Audun Rickarden lives in Tromsø, in northern Norway. Thus began the strangest wildlife interaction he's ever had.

January 05, 2018

The Arctic Ocean—the pristine home to bowhead whales, gray whales, polar bears, walruses, and other magnificent wildlife, along with many indigenous communities—could potentially lose crucial protections from risky offshore oil and gas drilling.

As thousands of walrus come ashore, they congregate in large groups known as "haulouts." These mass gatherings are dangerous and even deadly for the animals.

Alaska's Bristol Bay is a sprawling watershed of winding streams and rivers, vast wetlands and tundra, forests of alder and spruce, and home to a variety of fish, birds and terrestrial animals. Learn more about this incredible place that WWF is working hard to save.

July 20, 2017

Every five years, the US determines where oil and gas companies can purchase leases for offshore drilling. The most recent plan excluded the Arctic, but the Trump administration wants to change that.