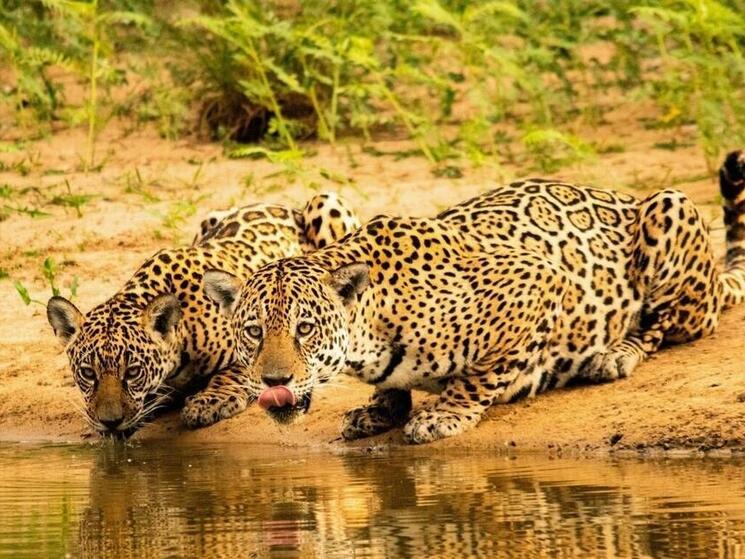 WWF Launches Free Resource to Support Business
Nature and the economy are inextricably linked. We know we're losing biodiversity at an unprecedented rate. We also know our economy relies on nature — more than 50% of global GDP, or approximately US$44 trillion, is moderately or highly dependent on nature and its services. This means biodiversity loss is creating systemic financial risks and can directly impact companies' profitability and future resilience, ultimately affecting financial institutions' investment performance, financing and underwriting activities.
Businesses Need Biodiversity Data
Numerous corporate actors and financial institutions are working to meet growing expectations to assess, disclose and address their impacts and dependencies on biodiversity — from establishing science-based targets for nature to engaging in the Taskforce on Nature-related Financial Disclosures framework. But effective action has been slow, in part because many companies and financial institutions find it difficult to access and analyze the diverse and complex data needed to truly understand biodiversity-related risks. These risks can be driven by myriad factors: the presence of at-risk species; the locations of protected areas; the ability of natural areas to mitigate the effects of extreme weather; or the status of pollinators in a region. Collecting and analyzing the vast array of relevant data is a huge undertaking.
Without a firm grasp of these location-specific factors, it's nearly impossible for companies to understand where and how to change their practices and invest in conserving and restoring nature. And it's challenging to prioritize their resources to make sure they are managing their nature-related risks and achieving the best possible outcomes for species and ecosystems.
WWF's Biodiversity Risk Filter Is a Solution
WWF's new Biodiversity Risk Filter builds on the success of our long-standing WWF Water Risk Filter tool to provide businesses with complimentary, comprehensive geospatial biodiversity data. We've partnered with leading data providers to develop a single, free-to-use platform that brings together over 50 biodiversity-relevant data sets to give companies and financial institutions the information they need to take effective action on nature loss.
"Biodiversity risks affect a business's bottom line, and until now, we haven't been able to offer a solution," said Colby Loucks, vice president of wildlife conservation at WWF. "Providing this risk filter will help businesses identify ways to reduce their impact and improve their relationship with nature. The Biodiversity Risk Filter is here to highlight paths forward with the most relevant data available."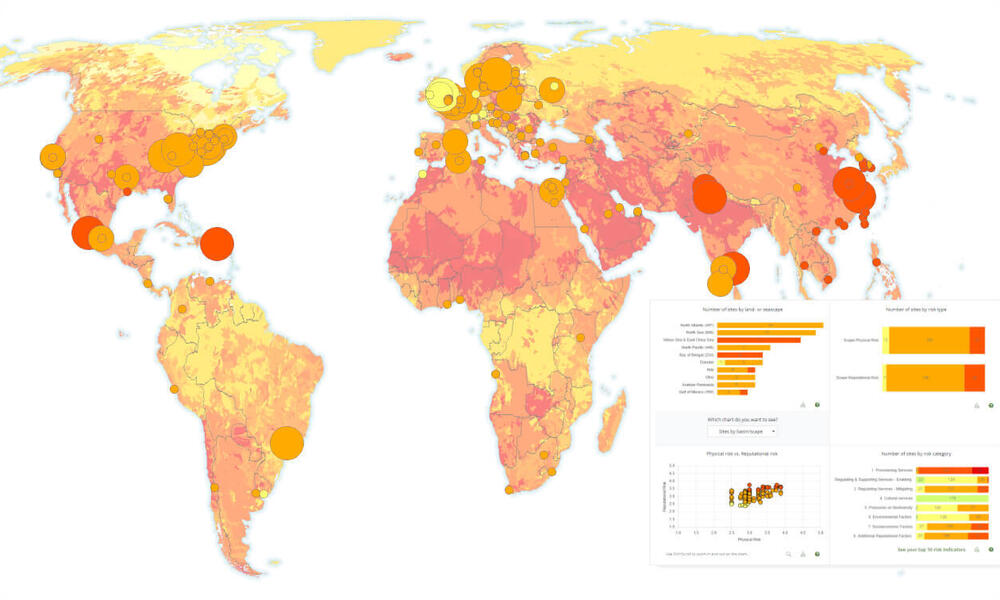 The Biodiversity Risk Filter allows companies to take a close look at the locations where they operate or source. It helps them understand where and how they may be exposed to the highest risks because of the ways their value chains are impacting nature or because of how they depend on nature for their profitability. With this information in hand, companies can prioritize conservation and restoration investments where they matter most.
Financial institutions are also exposed to biodiversity-related risks through investment, financing and underwriting activities. Any loss of biodiversity, and therefore reduction in nature's capacity to provide ecosystem services, can have negative financial implications for financial institutions, whether in the form of insurance claims, investment losses, or an inability to recoup loans.
Empowering Businesses to Do Their Part
"From invertebrates to plants to keystone species, the world's biodiversity is on the verge of a sixth mass extinction," said Amelia Meyer, senior program officer, nature metrics, on the WWF forest team. "There's no time to waste. It will take all of us to reverse our current trajectory and restore nature swiftly and holistically. We hope the Biodiversity Risk Filter empowers companies and financial institutions to do their part."
If we are to have any chance of achieving the Kunming-Montreal Agreement goal of halting and reversing global biodiversity loss by 2030, we're going to need all the help we can get. The Biodiversity Risk Filter means to do just that.