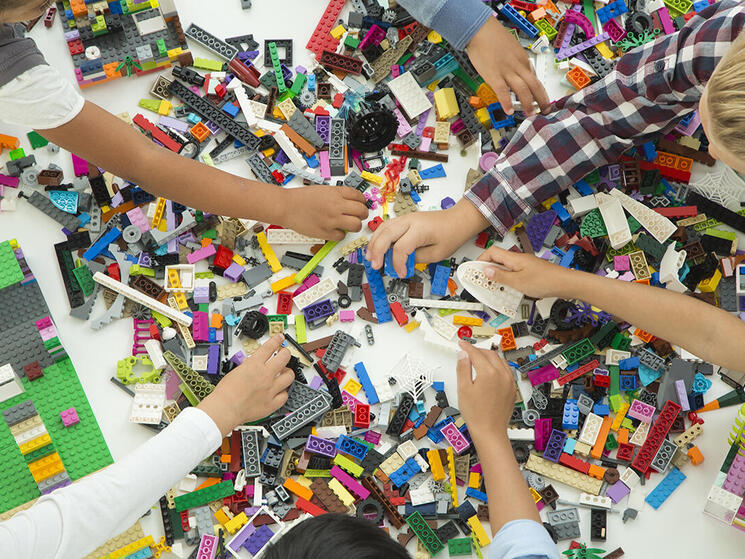 Date

: 27 April 2016

Author

: Tim Guy Brooks, LEGO Group
In 1958, in Billund Denmark, Godtfred Kirk Kristiansen invented a simple system for clicking together small bricks, enabling decades of imaginative play for young and old in more than 140 countries. LEGO® bricks make a positive impact through creative play, but, in the LEGO Group, we want to do more; we also want to leave a positive impact on the planet our children will inherit.
Which is why we are embarking on an exciting new challenge: using sustainable materials for all our core products and packaging by 2030. We're investing over $150 million (USD) to make this ambitious promise a reality.
"The investment announced is a testament to our continued ambition to leave a positive impact on the planet, which future generations will inherit. It is certainly in line with the mission of the LEGO Group and in line with the motto of my grandfather and founder of the LEGO Group, Ole Kirk Kristiansen: 'Only the best is good enough.'"

Kjeld Kirk Kristiansen LEGO Group Owner
Why have we set this ambition?
At the LEGO Group, we strongly believe that we have a responsibility to children to make a positive impact on the world. Part of that responsibility means addressing climate change and the responsible use of our resources. We've made strong progress on energy efficiency, waste reduction and recycling, along with the use of renewable power. Over the last five years we have been diligently working to reduce the impact of our packaging by sourcing 100% FSC content in all our packaging and utilizing life cycle assessment tools in the design of our products.
We're now ready to tackle a new challenge: finding new, innovative and more sustainable ways to continue making our products and packaging. It's critical that we find a path forward, as 45% of our overall carbon footprint comes from our product and packaging materials.
How will we achieve this ambition?
To reach our goal by 2030, we are planning to break ground on a Sustainable Materials Centre in 2017 to enable us to innovate, partner, and collaborate internally and externally. We are working with suppliers, universities and partners such as World Wildlife Fund to research, develop and implement sustainable raw materials for LEGO® products and packaging.
Finding sustainable materials means considering the sourcing, composition and end of life impacts of the material. Considering all of these factors means we have a very complex task on our hands. And, it is vital that any new materials introduced must meet our current quality, safety and play standards. The solution may not be one size fits all. We're considering a mix of solutions that may include the use of plant-based plastics, Forest Stewardship Council (FSC) certified pulp and paper, and recycled materials. It will be critical to integrate sustainability into our core material selection, sourcing and design processes.
We are still early in this journey, and we are cognizant of the challenges ahead. We probably will need several different solutions and attempts as we do not have all the answers yet. This is why partnership is critical. Partners like WWF will be instrumental in our efforts by providing expertise and guidance.
"WWF is excited to work with the LEGO Group to help meet our shared conservation challenges. By sourcing materials responsibly, we're also helping to protect the ecosystems that we all rely on. We're excited to help the LEGO Group on its journey to source all of their materials responsibly."

Erin Simon Deputy Director, Sustainability R&D at World Wildlife Fund
Sharing our Journey
We look forward to sharing this journey and to using this opportunity to make a positive impact today, and to continue to inspire and develop the builders of tomorrow.
To learn more about the LEGO Sustainable Materials Center and the LEGO Group's responsibility efforts, visit www.lego.com/responsibility
For inquiries related to the Sustainable Materials Center, contact [email protected]