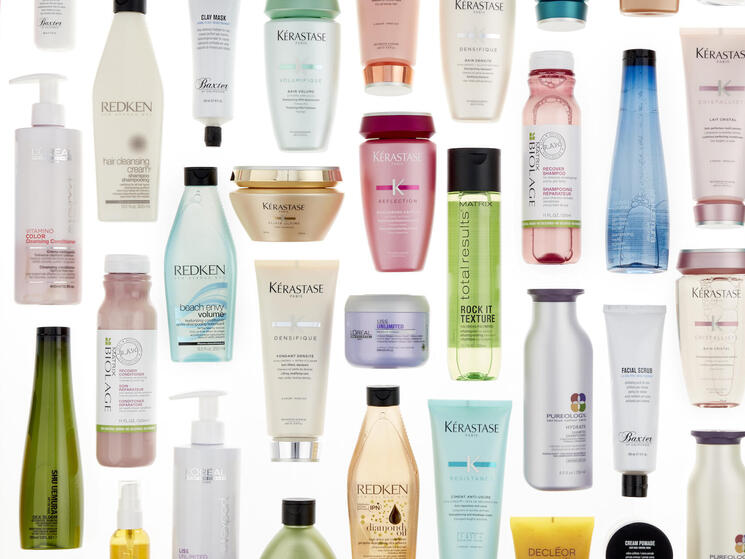 Date

: 14 June 2018

Author

: Jay Harf, L'Oréal USA's Vice President of Environment, Health, Safety, & Sustainability, L'Oreal USA
L'Oréal USA has joined the Renewable Thermal Collaborative (RTC), a coalition of manufacturers, state and local governments, and environmental organizations committed to increasing options for access to sustainable, cost-competitive renewable thermal energy. Jay Harf, L'Oreal USA's Vice President of Environment, Health, Safety, & Sustainability, share more about why thermal energy matters to the company.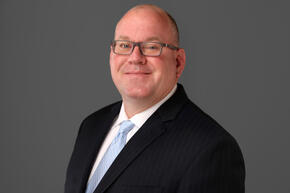 Why is addressing thermal energy important to L'Oréal USA?
L'Oréal USA has been engaged in a sustainability transformation of our Operations since 2005. We formalized these commitments in 2013 as part of our global Sharing Beauty With All sustainability program, which defines clear targets for our entire business including a goal to decrease our carbon emissions for our manufacturing and distribution facilities by 60% by 2020. In 2017, we achieved a major milestone -- 100% renewable electricity and 84% reduction of our CO2 emissions compared to 2005 levels-- exceeding this goal three years early. Despite this accomplishment, we were driven to do more and set out on an 18-month process to find a renewable energy solution for our thermal needs that would enable us to achieve carbon neutrality for our US Operations facilities.
In order to manufacture and distribute our beauty products, L'Oréal USA uses energy to heat our facilities as well as water for our sanitization processes. These thermal needs require natural gas and account for approximately 15% of our overall energy load. Finding a renewable energy solution to address our thermal requirements was a significant challenge as we sought to achieve carbon neutrality.
Tell us about the progress you've made so far?
In March, L'Oréal USA was proud to announce that all 19 of our manufacturing and distribution facilities in 12 states -- covering over 7 million square feet of space -- will be carbon neutral by 2019. We will achieve this by adding renewable natural gas (RNG) from a new landfill gas processing facility at the Big Run Landfill in Ashland, Kentucky to our diversified energy portfolio, which already includes 16 solar installations plus wind turbines and locally-sourced RECs. Our long-term RNG purchase commitment was a key underwriting component that led to the financing of the processing facility. The RNG that L'Oréal USA is purchasing from this new project alone is expected to eliminate the carbon equivalent of 1.8 million gallons of gasoline consumed per year.
What makes the Kentucky project unique?
As we looked for solutions to our thermal emissions, taking a local approach where we would have a positive impact on a community in which we operate while also being financially viable was very important. Given that our largest manufacturing facility, by tonnage produced, in the world is our haircare plant in Florence, Kentucky, we started our research there and were thrilled to have found a local project only 135 miles from our factory that was able to address all of our US thermal needs.
We are purchasing approximately 40 percent of the RNG that will be produced from the Big Run Landfill. This is enough RNG to match our natural gas use for our facility in Kentucky and all 18 of our other U.S. manufacturing and distribution facilities. This use of directed biogas is unique in its scope and scale as we are able to address our thermal emissions for our entire US Operations with a single solution.
A key piece of criteria when evaluating potential thermal solutions was that the project needed to be financially viable. While RNG offered us a solution, high production costs and demand drive the biogas market cost up significantly. In order to offset the cost differential between RNG and non-renewable natural gas, which can be as high as eight times more, we will temporarily sell the environmental attributes from our RNG back to the transportation fuels market for approximately five years. During this time, we plan to purchase carbon offsets from an EPA award winning RNG site in order to achieve carbon neutrality. When we reach a financial break-even point on the project after approximately five years, we plan to use the environmental attributes from the RNG we are purchasing to maintain our carbon neutrality for all of our US Operations facilities.
What about the Kentucky project do you think is replicable or that others can learn from?
We believe that the innovative approach we took could potentially be used as a model for other companies looking to address their thermal emissions in a financially and environmentally sustainable way.
LFG has traditionally been used to generate electricity or for direct use at a single site. Today, the highest value use for RNG is in the transportation fuels market. Our financial model leverages this market to generate enough revenue to make the project possible financially.
With over 10,000 landfills in the US and only 650 active RNG sites, we hope our model encourages others to explore whether they can use this underutilized resource to address their thermal needs and reduce emissions.
Why are you joining the Renewable Thermal Collaborative?
We are excited to join the RTC and share our experience in developing solutions to help accelerate more large buyers' pursuit of thermal energy solutions that reduce emissions. As the worldwide leader in beauty, we believe we have a responsibility to lead on sustainability issues and use the scale of our business to make changes that positively impact the world. We are not done. We believe more innovation is needed and we look forward to being a part of the conversation to help shape the future direction of renewable thermal solutions.