Saving Mangroves to Save the Planet: WWF and partners launch AI for Mangroves (ManglarIA) with support from Google.org
There's a growing awareness of the critical role nature plays in fighting the climate crisis. Nature captures and stores over 50% of man-made carbon emissions from the atmosphere; which slows the rate of global warming. Nature can also help reduce the impact of extreme weather events like storms, heatwaves, and drought. We call the intentional deployment of nature to address societal challenges like climate change "nature-based solutions."
It is fitting then, on World Mangrove Day, that WWF is launching ManglarIA (Spanish for "AI for Mangroves"), a new initiative supported by Google.org, Google's philanthropic arm, that will help us use advanced technology, including Artificial Intelligence (AI), to understand how mangrove ecosystems and their contributions to communities are affected by climate change and its impacts. The project was selected from among hundreds of submissions to receive a $5 million grant from Google.org's Impact Challenge on Climate Innovation. This project is representative of a growing movement to bolster nature-based solutions with advances in technology - creating more effective and measurable outcomes for climate solutions rooted in nature and enabled by technology.
As a nature-based solution to climate change, mangroves pack a lot of power. They can hold up to four times as much organic carbon per hectare as other types of forests, which means losing mangroves creates a disproportionately high amount of greenhouse gas emissions. In Mexico, WWF is working to protect and restore mangrove ecosystems because of their importance to biodiversity and the contributions they make to local livelihoods and economies. We are losing Mexican mangroves mainly to coastal development and new infrastructure. On top of these threats, climate change is now having an impact on mangroves as well. More frequent hurricanes, changing rainfall, and sea level rise all can harm these complex ecosystems and the carbon they store.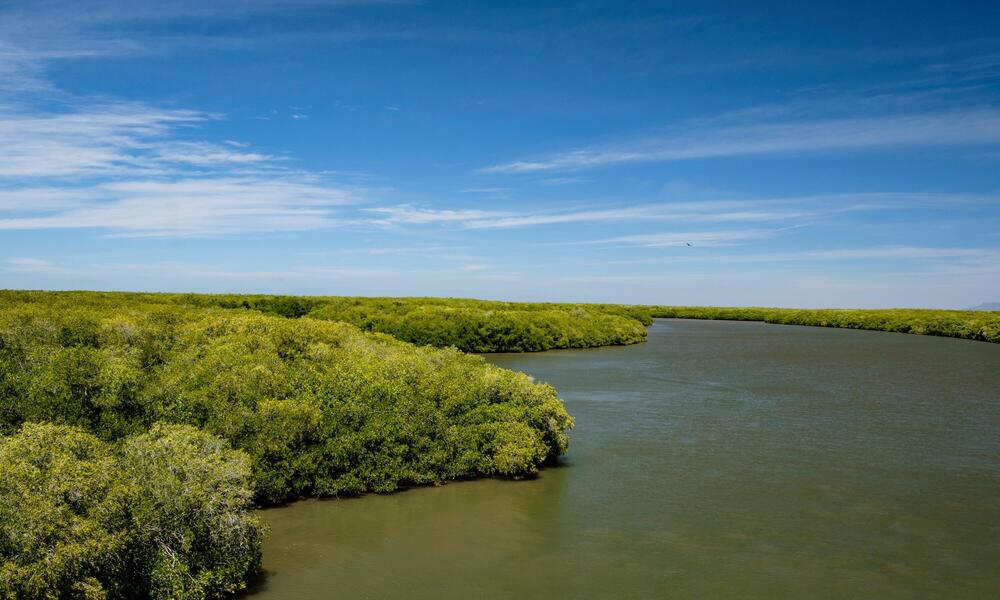 Scientists do not yet fully understand how mangroves are responding to changes in weather and climate. This makes it difficult to know how to best conserve them for the future. To solve this problem, we need a lot of data; data we do not have. Mexico has a world-class mangrove monitoring system that informs government institutions and other sectors. But this system does not yet integrate climate change variables, resulting in a major blind spot in planning and management. For example, we need to know how long it takes for mangroves to recover from tropical storms; which sites are best suited for restoration given changing environmental conditions; how the changing climate affects mangroves' ability to store carbon; and how economic activities dependent on mangroves are influenced by these changes.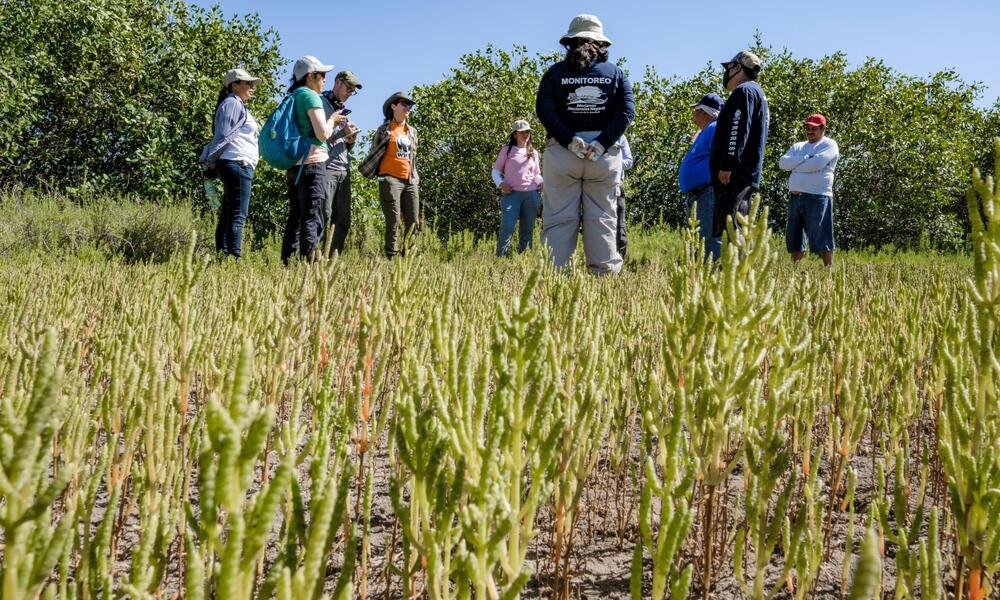 Over the next three years, WWF and its partners, including local communities, research institutions, and government institutions such as CONABIO (the Mexican Commission for the Knowledge and Use of Biodiversity), will install networks of sensors – automated weather stations, water depth and salinity loggers, LIDAR-equipped drones, camera traps, eDNA sensors, and others – in two biosphere reserves on Mexico's Pacific and Gulf of Mexico coasts. Building on a framework that WWF recently developed for climate-smart mangrove conservation, continuous monitoring of environmental variables with these networks will generate massive datasets. AI will help us analyze these data to learn how environmental change affects mangrove health so we can help them survive the changing climate. Data will be made available to local researchers who may find many other uses for it.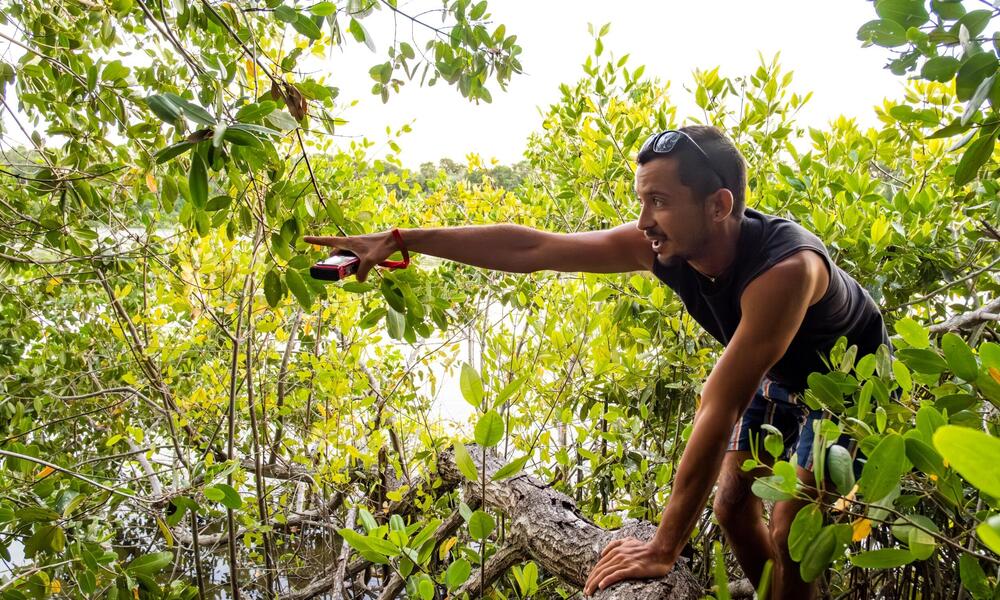 Ultimately, we aim to replicate the ManglarIA model globally to inform restoration and management of other ecosystems. What we learn from this initiative will be shared widely with the academic and conservation communities. Governments will benefit from a model that uses existing technology to provide and integrate actionable climate risk information into protected area management plans. In Mexico, ManglarIA will provide strong data to support Mexico's climate change mitigation and adaptation commitments to the Paris Agreement. And companies interested in supporting nature-based solutions will have greater confidence that their investments will yield durable climate benefits.
It's an exciting, if not daunting, time to be working at the intersection of nature and climate change. To fight climate change, we need nature. To help nature survive climate change, we need more information. Technology can be a powerful ally in closing information gaps. We believe that ManglarIA will set us on the right path to ensuring durable nature-based solutions that curb climate change and its impacts on lives and livelihoods.